Our Faculty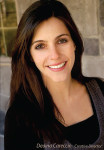 Deana Gentile (Academy Owner)
A competitive dancer for over 32 years, Deana is an award winning choreographer and has been instructing dance and fitness classes for many years all throughout Bergen, Passaic, and Morris county. Deana, teaches over 30 classes/week at her Academy in Paramus and at multiple locations with her mobile school.   She earned a Bachelor of Arts degree, with an emphasis in jazz dance, from one of the top dance programs in the United States and England, the School of Dance at the University of Arizona. There she studied with such greats as Susan Quinn, Amy Ernst, and Sam Watson. Deana continues her studies at the Dance Teacher Summit and at Broadway Dance Center in NYC. She has performed as a backup dancer for the world renowned singer Sarah Brightman (Phantom of the Opera) which aired on NBC and performed along side of the Trans-Siberian Orchestra and Olympic Medalist, Sasha Cohen. Deana has had the honor of working with such notable actors as Drew Barrymore and Britney Murphy.
Deana is also a certified Pilates instructor. She continues her education through Balanced Body University where she takes workshops on the pilates reformer and other apparatus. She has studied with Ron Fletcher, protege and longtime student of Joseph Pilates. Deana uses kinesiology to properly train and prevent injury to each individual. Her passion, love for children, dance experience, and pilates knowledge gives her the ideal combination to inspire and motivate her classes.
Lois Englund
Lois Englund is a professional choreographer/director and teacher, who has developed students of all ages, teaching ballet, jazz, musical theatre, acting and voice. She was a dance and acting professor at NYU Tisch School of the Arts and was the Artistic Director of Musical Theatre Works Conservatory in NYC. Lois taught master classes, summer intensives and has judged dance competitions all over the country.
Her professional Broadway credits include performing in over dozen Broadway shows, among them are "A Chorus Line", "Dancin" and "Cabaret". On Broadway, Lois worked for Michael Bennett, Bob Fosse, Gwen Verdon, Ann Reinking, Hal Prince, Agnes DeMille, Margo Sappington, Gillain Lynne and many others. She directed touring productions of A Chorus Line, Desert Song, Best Little House, The New Yorkers, as well as choreographing pieces for Ballet and Ballroom companies. She also holds the world title as Theatre Arts Champion in the Ballroom competitive community.
Lois is certified to teach Ashtanga, Anusara, Therapeutic, Restorative and Vinyasa style yoga. She started teaching yoga during her long career as a professional Broadway dancer, and blends several yoga styles with her knowledge of dance to create a rewarding, challenging and fun class called
Pure Vinyasa. Vinyasa means breath- synchronized movement, and it develops
cardiovascular benefits, strength, flexibility, focus, tone, and
relaxation. All levels are welcome in her yoga classes!
Kathleen McAree
Kathleen McAree is a native New Yorker and a graduate of Montclair State University with a BFA in Fine and Performing Arts. Kathleen has toured nationally and internationally with companies such as Jette Performance Company, The Mantis Project, and Jennifer Krease Dance Works. She has over 15 years experience teaching children thru adult levels, and is certified in the American Ballet Theatre National Training Curriculum. Ms. McAree has also taught for CUNY, the City University of New York, for 12 years. Kathleen has appeared in movies such as "Carlito's Way," "The Stepford Wives" as well as several music videos. She is very excited to bring her knowledge and creative energy to our studio and wonderful new space here at DDAdance!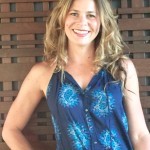 Taryn Wennersten
Ms. Taryn has been teaching acrobatics & dance classes for the past 17 years. She grew up competing in the world of both dance and gymnastics, training in NJ, NY & CA. She later went on to become Captain of the 1st place National Rutgers University Dance Team and the Head Coach of the renowned Bishop Ahr High School Gymnastics Team.
Ms. Taryn feels most at home in the studio teaching children acrobatics & dance. Her engaging teaching style emphasizes a strong work ethic as she pushes the students to achieve their goals in a fun & positive way. Ms. Taryn hopes to pass on her passion, strength & determination to all her students. She is also the proud mother of four children, in which her 2 daughters have been competing in the world of gymnastics & dance for the past 6 years.
Ms. Taryn feels blessed to be joining the DDA Team surrounded by the young talented stars of tomorrow!
Maria Piedad
Maria Piedad is a choreographer and a teacher graduated from the National Ballet School of Cuba, from the NYU/American Ballet Theatre® M.A. in ballet pedagogy and from the Tisch School of the Arts M.A. program in Performance Studies. With an artistic career of 22 years in Ecuador, Cuba and USA she also teaches character, historical, jazz and contemporary. A member of the International Dance Council CID-UNESCO since 2009 and of the National Dance Education Association NDEO since 2014, Maria Piedad is also an ABT® Fellow and Affiliate Teacher who is certified to instruct the ABT® National Training Curriculum from pre-primary through level 7 and partnering, having successfully presented students to examinations.
Besides her work at DDA Dance Academy, she is ballet and jazz faculty at Brooklyn Ballet, ballet mistress and répétiteur for the Classical School of Ballet LI and dance instructor for the Outreach Program at Ballet Hispanico. She serves as pedagogic adviser and choreographer for "Danzas" Ballet School in Ecuador since 1999. She worked for ABT® as a teaching assistant at JKO School children's division and as a counselor for their Summer Intensive; she was also an adjunct faculty for the CUNY's College Now Program. Maria Piedad was the artistic director and choreographer of ProDanza-Ecuador, Commercial Dance Company (2001-12); K-12 dance educator for the German and American Schools in Quito (2003-12). Rehearsal director for the National Ballet of Ecuador (2004-08) and classical repertoire teacher for the Ballet School "Alejo Carpentier" in Havana (1999-2000).
Her choreographies have been performed in Ecuador, El Salvador, Cuba, Dominican Republic, Costa Rica and USA. She staged the Jaime Pinto's complete ballets Don Quixote, The Nutcracker, The Three Musketeers and The Taming of the Shrew for the National Ballet of Ecuador where she was also a dancer starting in 1996.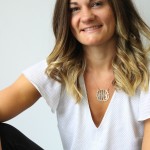 Jessica Asgar
Jessica Asgar has studied dance for more than thirty years including ballet, jazz, tap, lyrical, hip-hop, contemporary, as well as tumbling/acrobatics.  She owned and operated her own dance studio for 14 years starting at the young age of 17.  At her studio, Jessica was the primary dance instructor for students ranging from age 2 to adult in multiple disciplines of dance. Jessica has competed and performed at various local and national dance competitions and events including Royal Caribbean Cruise Line and the NJ Devils.  At the conclusion of her dance performance career, she also discovered a love for fitness.  Jessica currently holds a personal training certification through the National Academy of Sports Medicine (NASM).  Dance and fitness has given Jessica the opportunity to share her passion for a fun and healthy lifestyle.
Erin Sheets
Originally from Staunton Virginia, moved to NYC to pursue a career in dance at the young age of 18. Classically trained, she has a knack for incorporating different dance genres into her hip hop choreography. Erin has trained in Ballet, Modern, Jazz, Lyrical, Contemporary, and Hip Hop all over the U.S. making her a well rounded choreographer and teacher. She has performed for Nike, Adidas, Pepsi, R&B artist Lee Charm, MTV, Reggaeton artist Tyna Q, Bloch, Angel Felicianl's "The Movement" and much more. She recently danced in the promos for the hit TV show "Americas Best Dance Crew" with Randy Jackson as we as the new Step Up 3D.
Lauren Cozza
Lauren Cozza, has a BFA in musical theater from the University of the Arts.   Her favorite professional theater credits include Sweet Charity, A Funny Thing Happened on the Way to the Forum, A Wonderful Life, Copacabana, Evita, and West Side Story.  Lauren also performed at Radio City Music Hall, with Neil Young on his Greendale tour. On television she appeared on All My Children from 2006-2009 as a 'Fusion' office intern.  Lauren has also danced for the NBA's 76ers and the NETS dance teams. She is also a regular staff member for Step Up 2 Dance national dance tour.  Lauren loves teaching all styles of dance and yoga to tots through teens, and pass along her love of the performing arts.
Jade MacFarlane
Jade has been trained in many dance styles such as ballet, jazz, tap, lyrical, hip hop and musical theatre. She has been teaching for the past five years and has taught ages 2 1/2 through teen at dance studios and fine arts events at churches and elementary schools. Prior to teaching Jade danced professionally for Hershey Park -PA, Norwegian Cruise Line with Jean Ann Ryan Productions as well as NCL Productions and Moranz Entertainment at the Charleston Music Hall in South Carolina. She was also a featured dancer at the American Music Theatre of Pennsylvania. Jade loves bringing joy, fun and encouragement to children through sharing her love for dance! She currently is enrolled at the Institute of Integrated Nutrition where she will become a Certified Health Coach and continue to touch lives with her passion for health and fitness!
Raymond "Spex" Abbiw
Raymond "Spex" Abbiw's career took off and he appeared in music videos with such artists as Mariah Carey, Joe, Lauryn Hill, Wyclef Jean and more.
Spex also toured internationally in Japan and France. He made his off-broadway debut in the 2002 Full Circle Productions' production, Soular Power'd at New York's New Victory theater.  He continues as a member of the Full Circle Dance Company touring throughout the U.S. and abroad including the prestigious Kennedy Center in Washington, DC.
Spex is currently part owner with founder Brian "Footwork" Green  of the House Dance Conference.  A monthly event providing a platform for entertainment, dance and education.
Spex continues to teach and perform nationally and internationally and is most happy about haiving his dream come true.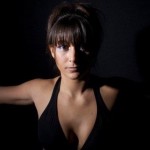 Lauren Barrett
 Lauren began her training at Robin Horneff's PAC. She's performed with Ben Vereen at Make a Wish Foundation Benefits as well as with Wyclef Jean and the Temptations at the Princess Grace Foundation's Benefit for the Prince of Monaco. She has performed along side of  Busta Rhymes and Debbie Gibson as well as with ballet masters Sascha Radetsky and Ethan Stiefel.  Lauren has danced on the CBS Morning Show, ESPN, Spike TV and "The View" and in an International American Express Commercial. For two years she was a part of Synthesis Dance Project, Dir. Tracie Stanfield. Then she joined the dance company :pushing progress, Dir. Calen Kurka. Her choreography has been showcased at "Falling Awake" and "Glass Houses" as well as The "Hot Series" at Bridge for Dance NYC. She also taught at New Dance Group NYC where they showcased her work in The Teachers Showcase for her choreography. She has won over 25 choreography awards and has been teaching and choreographing for 14 years. She has also done work at Ramapo College of NJ and for the College of Charleston Dance Team. 
Carey Colacurcio
Carey has been with DDA since the studio opened serving as both an instructor and front office staff.  At the age of 2 1/2, she began creative movement and tumbling classes and then trained in tap, ballet, acro, lyrical, hip hop, jazz modern and pointe through age 18.  In 2013, in pursuit of her teaching goal she graduated from Broadway Dance Center's training program in NYC.  Carey has also trained with Freespace Dance Company and continued on to their junior company.  Carey also serves as head choreographer and assistant director for Maywood Avenue Schools drama and recreation department programs since 2011.  Carey thrives on passing her passion of love for the performing arts to DDA students of all ages.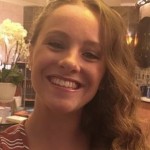 Helen McCafferty
Helen McCafferty began her dance training in Wall, NJ at The Dancers Workshop where she is a national award-winning performer and competitor. She has been a national acclimated dancer to be chosen for the United States Hip Hop Dance Team, as well as been showcased in The Capezio A.C.E. awards as a feature dancer. She has studied all genres of dance from ballet to hip hop, and continue her love today. In addition to her studies at The Dancers Workshop she has also studied with The Rock School of Dance Education, The American Ballet Theatre, and the New Jersey Tap Ensemble. She has trained with the Lakewood Blueclaws Dance Team as well as Junior Knights Rutgers Dance Team and currently with the Montclair State University Dance Team as a junior at Montclair State. As she continues to train and grow as a dancer, she wants to inspire others to do what they love and reach for their dreams!
Tevin Johnson
Syracuse, New York native, Tevin Johnson attended the Alvin Ailey's Professional Division Summer Dance Intensive on a scholarship in 2013 and attended in 2014. His many awards and honors include the Jenni-Lynn Watson Scholarship, Cento Amici Scholarship, and the 2014 National NAACP ACT-SO Gold Medal for Dance. He was also a featured Young Artist on Extraordinary People and Places in Central New York with Carrie Lazarus and featured in the 2016 calendar of Dancer's Among Us Jordan Matter, photographer.  He's attending Montclair State University, as a BFA dance student where he has been featured in works such as "Running Spirits" and "Wild and Free" (Draft5) by Fredrick Earl Mosley, Larry Keigwin, Christian Von Howard,  Stacy Tookey and Camille A. Brown. Tevin is currently performing with AthomasProject and is looking forward to sharing his knowledge and passion of dance with the DDA family.
Garrick Footman
Garrick Footman is an international Hip-Hop dancer, choreographer and mentor. Born and raised in Queens, New York, his passion for Hip-Hop began at a very young age. He has been working in the industry for over 10 years. Garrick has choreographed and performed with various artists including Mariah Carey, Ariana Grande, Kendrick lamar, Faith Evans, Fat Joe, U2 and countless other stars.
Garrick's passion to perform has led him to be on several TV and awards shows including 60th Annual Grammys, MTV's Americas best dance crew, MTV's TRL, BET's 106 and Park Live, Showtime at the Apollo, Japan network NHK's Chick Girls Reality Show etc.
Garrick Footman is also the co-founder of a successful all male Hip-Hop group called Stryke Force. Stryke Force performs all over the country while motivating and inspiring others about the culture of Hip-Hop and dance.
Throughout his success, Garrick remains humble and dedicated to training students who share the same love for Hip-Hop. He continues to teach classes and workshops everywhere; from New York City, China,  to Tokyo, Japan. The most important thing to Garrick Footman remains to spread love, confidence and knowledge to people with the power of Hip-Hop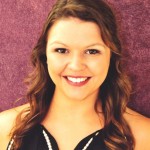 Kailene Laga
Kailene Laga has been dancing for over 20 years. She has a strong background in both studio training as well as dance team. She has taught jazz and hip hop ages 3-18 for over 5 years. She is currently the Head Coach of the Montclair State University Dance Team.  In the past, Kailene has taken master classes with Mia Michaels, Brian Freedman and Luam and continues to take classes at studios like Broadway Dance Center to continue pushing her dance ability and knowledge. Throughout her dance team years, both high school and college she has received various titles and awards. Her senior year on Pascack Valley Regional Dance Team she led her team as captain to a National Championship. She was elected an All American Dancer and Top Gun Turner for National Dance Alliance. She later went on to become a member of the Ramapo College Dance Team were she received a collegiate National Title for Division III.  During her 4 years on the team she was able to work with various well known choreographers and trainers from NYC and Minnesota. She has choreographed and worked with several teams throughout Bergen, Monmouth and Passaic County. Kailene has always had a passion for dance and loves being able to share that passion with students every day and is so excited to continue doing so with the DDA family!
Carey Colacurcio, Denice D'Alessio, Gina Hickey, Nikole Lange
Office Staff
Ariana A'Costa, Malissa Lemanski, Mollie Priest, Jennifer Cichino, Kerry Kline, Vanessa Vasquez, Vanja Zaninovic